The Early Years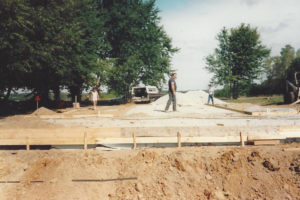 In 1982, recently retired Lt. Col. Kenneth S. Law and his wife, Deb, returned with their two sons, Billy and Andy, to Huntington, Ind., where Ken was born and raised. The family settled on 23 acres a few miles east of where Fort Wayne's future General Motors plant would be built. Ken worked hard on the property creating paddocks, pasture land and horse barns that led to the creation of Law's Appaloosas. The business was successful thanks to Deb's 20 years of experience in horsemanship sales and service and Ken's vision and love of working outdoors. Law's Appaloosas soon created a network of trusting relationships with local animal lovers. While working in Human Resources at Magnavox (now Raytheon), Ken looked to further invest on the property by starting one of the area's first pet boarding facilities. Law's Country Kennel broke ground in the fall of 1987.
Mom and Pop Shop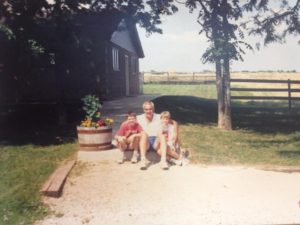 During the 1990s the Laws' horse operation was still their primary business. It didn't take long, however, for Law's Country Kennel to demand more time and energy from its owners. The business soon became a trusted source of pet care among Roanoke, Huntington and southwest Allen County families. Run primarily by Ken, Deb, their two sons and a few employees, the business grew quickly as pet owners came to appreciate the owners' commitment to providing quality care.
A Commercial Enterprise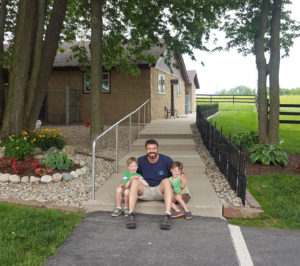 In 2009 Ken retired and soon passed away, leaving part ownership to his oldest son Bill. For ten years, the mother and son partnership continued to grow the business. Deb later passed away in 2019, proving to be a difficult time for the family and their organization. Her love and appreciation for the customers, and the compassionate care she administered to thousands of dogs, cats and horses will forever be missed. Since then, and to help fill the void, Bill has established a culture of hiring a compassionate, committed, and professional staff. With a degree in tourism/resort management and business from Indiana University, and with coaching from Action Coach International, Bill looks forward to continuing the Law legacy.
With more than three decades of caring for tens of thousands of pets, Bill and their team of professionals continue to treat each pet individually with loving care. We welcome every opportunity to do what we do best: provide an enjoyable, activity-rich, social home-away-from-home for your pet.
We thank you for your business and continued support of our pet care facility!