Post Boarding Information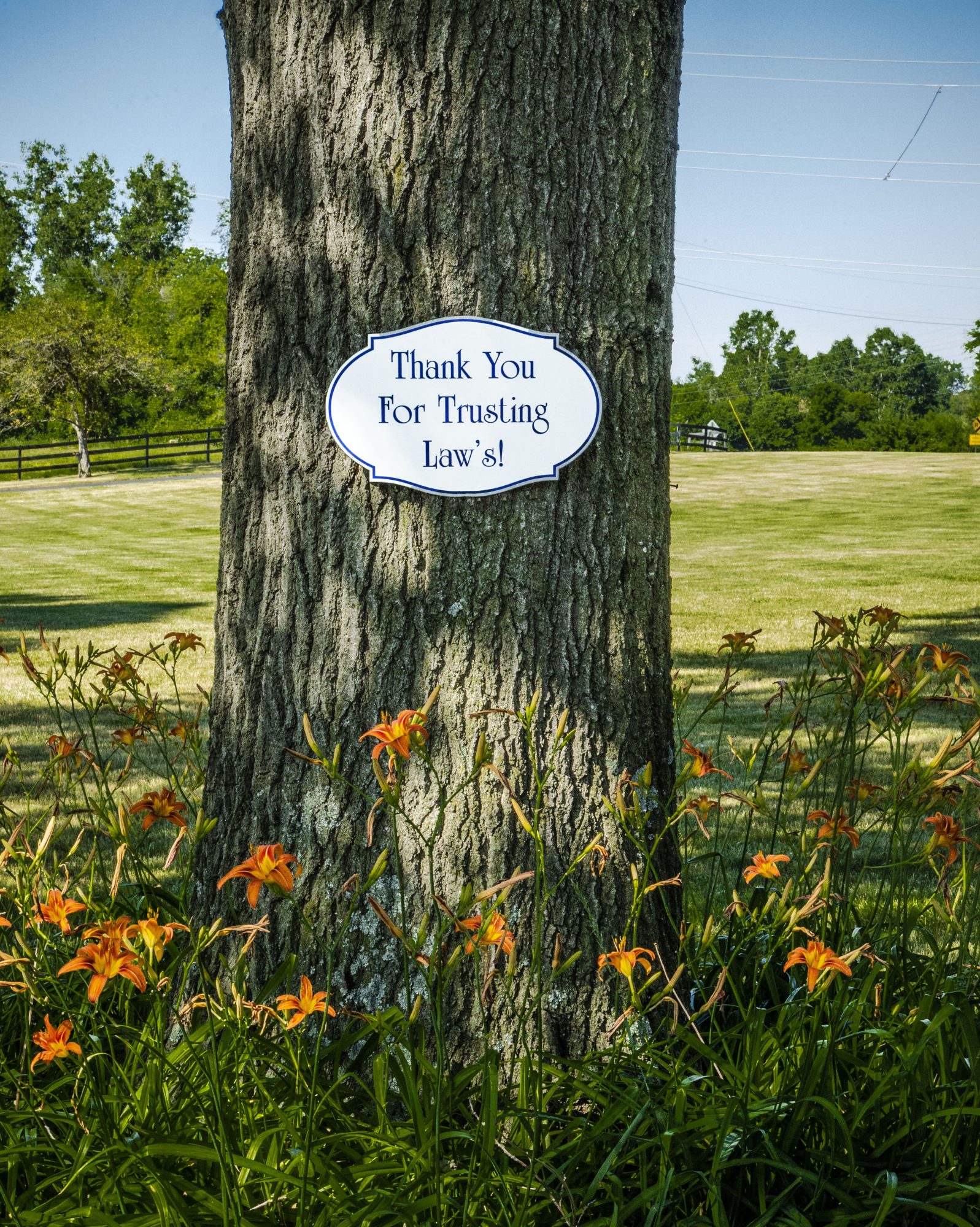 Thank you again for trusting Law's with your pet care needs!
Our common goal is for every pet to leave our care "happy, healthy and clean", and we hope we achieved this while caring for yours. The information below may address any questions or concerns associated with your boarding experience. As always, do not hesitate to contact our office if other issues remain.
We hope you were pleased with our services, and we look forward to helping again soon.
Report Cards
Besides the actual care provided for every animal, one of our most important responsibilities is communicating to you how your pet did during their stay. Our Gingr software allows our team to provide you feedback on the day of your pet's departure. You should have been notified via text message that your pet's report card was sent via your email address on file. If you boarded more than one animal, we may have combined information onto one report card. Please understand that some visits allow for more information to be collected than others. Less information in no way depicts less care. If your pet's recent stay was relatively short, and/or if you elected for him or her not to receive extracurricular activities, there were less opportunities for our associates to gather information. If you are disappointed with the reporting, would like more information, or are having difficulty accessing the content, please don't hesitate to contact us.
Feedback/Survey
A few days after your pet's stay, you should receive an emailed survey asking for feedback. We want to know how your pet looked, felt and acted after his or her stay. With this information, we can offer suggestions, take notes, and create a "plan" to improve any subsequent stays. We would also like to know if your concerns or questions about your pet's stay were sufficiently addressed. Despite decades of experience in the animal care industry, our team's accountability and professional growth can still be enhanced by your feedback. 
Getting Rest
Whether your pet's stays with us are rare or frequent, it takes time for them to become accustomed to the overnight boarding environment, our daily routine, and the social activities provided. It is normal for your pet to return home tired and in need of rest. Upon returning home, Law's recommends you establish a calm and quiet time. They may want to run off their excitement at being home and then drink excessive amounts of water, but that may cause an upset stomach and vomiting.
Returned Food
Despite rationing your pet's food for his or her boarding reservation, there is always a chance an excess amount of food will be returned at checkout. Often while in our care, pets may either not eat as well as they do at home, or they may experience some diarrhea. If this occurs, our team is trained to pause the feeding of personally prescribed food and provide a more bland fiber-rich diet of pumpkin and rice to reduce distress and, hopefully, remedy the situation. Our twice-a-day feeding and medication schedule is set for 7:30 am and 5:30 pm. Based on your arrival or departure time, your pet may have either missed a feeding session, or may not have been offered food since earlier in the day. If you have any questions regarding feeding during your pet's stay or, specifically, on the day of departure, please contact us.
Returned Belongings
Our team works very hard at labeling and keeping track of every pet's personal belongings. We also attempt to keep your belongings clean and returned to you, if necessary, washed. If any personal items are not returned to you, please contact us so we can attempt to locate them and place them in our lost and found. We ask that you then pick up your belongings at your earliest convenience. Please know we do not keep items for more than a few months at a time.
Eating, Feeding and Stomach Issues Once Home
Besides catching up on quality sleep, it may take a day or two before your pet begins to consume his or her normal amounts of food at their regular times. Law's recommends limiting the amount of food consumed for the first couple of days. Also, refrain from offering anything other than their normal diet. If your pet returns home with diarrhea from perhaps stress, a change in water or food, or possibly contracting a stomach illness, here is a link for more information and to assist with care.
Not Feeling Well
Pets that do not frequent our facility often for daycare, grooming services or overnight boarding, are more susceptible to upper respiratory infections. Please know, Law's requires all boarders to be fully vaccinated, but despite our best efforts, illness strains associated with Infectious Tracheobronchitis do occur. If your pet returns home with a mild to severe "hack" or cough, possibly accompanied by phlegm, he or she may have contracted a strain of the illness. If so, we ask that you contact us at your earliest convenience so that we may disinfect accordingly and inform arriving pet owners of the increased chance of contraction. Here is a link for more information and to assist with care.
Insurance Claims
Like children at school or daycare, and despite required vaccinations and cleaning procedures with quality envirocide disinfectants, illnesses unfortunately can spread at pet-boarding facilities. At check in, you may have chosen one or more health insurance options. Each option covers up to $350 for vet trips related to persistent diarrhea or any type of infection associated with your recent boarding reservation. A stated claim must be made with an office representative within 14 days of when your pet departed. Simply email or mail your invoice to our PO Box, and we will either credit your account or reimburse you for the expense within one or two weeks. Please contact us if you have any other questions or concerns regarding our insurance policy.