For over 30 years northeast Indiana pet owners have looked to Law's Country Kennel for their pet care needs. Contact or visit us today to see why we are considered your pet's home away from home.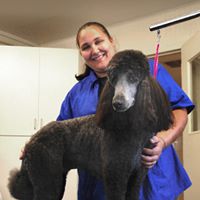 Pet Grooming
Law's Country Kennel offers quality dog grooming services by appointment or during a pet's stay. Contact us for your pet's next bath or grooming and schedule an appointment today!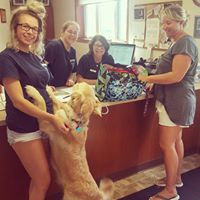 Pet Boarding
Law's Country Kennel provides a caring staff, a great facility, and extracurricular activities for your pet while you are away. Space is limited. Call today for dog boarding or cat boarding!
Please complete the above form and present it at check-in.
Join our Members and Save
For frequent travelers and boarders, Law's Country Kennel offers a "Kennel Club Membership (PDF)."  An annual fee provides our customers with reduced boarding rates, additional yard play at no extra cost, and discounts on bathing and grooming services.  Members also receive discounted offers from company partners and priority on no vacancy waiting lists. Contact us if you have questions about this beneficial offer.