Additional Pet Services – Fort Wayne Dog & Cat Kennel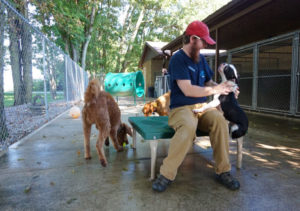 Doggy Day Care – Law's Country Kennel
Don't leave your dogs home alone for the day anymore. Our hours allow you to drop your pets off before work and pick them up at the end of your workday. Doggy day care recipients are provided with their own indoor and outdoor kennel space, have ample amounts of time to socialize with other dog boarders, and get personal attention from our caring staff. Pickup and delivery for doggy day care is also available. (This service can also be used to prepare your pet for a longer stay.)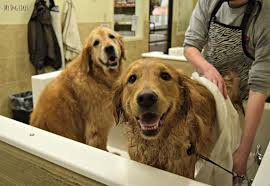 Pet Bathing Services – Law's Country Kennel
Bathing services, which includes brushing out, quality-brand shampooing, coat conditioning, nail trimming, ear cleaning and cologne can be scheduled immediately prior to pickup or upon delivery of your pet. These bathing services and services with flea treatment are also available by scheduling an appointment. Pickup and delivery for any bathing appointments are available Monday through Friday.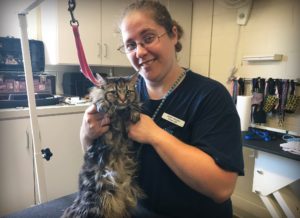 Professional Pet Grooming – Law's Country Kennel
In addition to the quality baths provided at Law's, we also offer full-service grooming for all types of dog breeds. Any type of cut, from moderate trim work to shave downs, can be completed by our experienced pet groomers before departure, or by scheduling an appointment. We do ask, that owners regularly care for their longer-coated pets by frequently brushing coats and regularly scheduling appointments. Pickup and delivery are available Monday through Friday.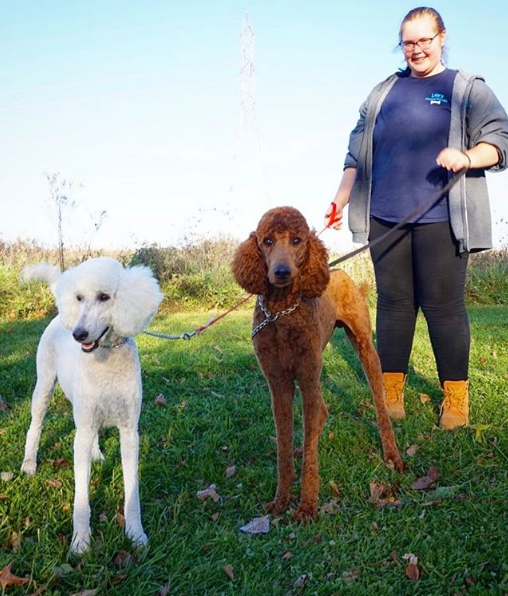 Pet Nature Walks – Law's Country Kennel
Our "nature walks" do a tremendous job of helping pets adjust to being away from home. Your dog will love the attention while being walked outside the kennel and away from the facility. Each dog walk is a 10 to 15 minute leashed walk around our adjacent lake over three acres of manicured grounds, and includes a stop-and-pet moment set aside on a trail bench. When it comes to pet care, our pet nature walks are one of our favorites from both our customers and their pets. It allows for a unique opportunity to enjoy the country feel of northeast Indiana without too long of a drive from Fort Wayne!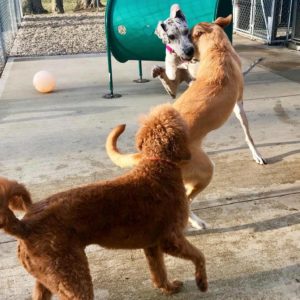 Pet Yard Play – Law's Country Kennel
While staying at Law's, take advantage of kenneling by socializing your pet. Our "Yard Play" option is a recess that includes 10 to 15 minutes of play time with small groups of dogs (three to five) in similar size and demeanor. It also allows for additional potty breaks, and an attendant is always present, monitoring proper play and providing personal attention.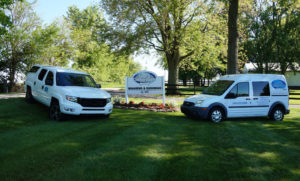 Pet Pickup and/or Delivery – Law's Country Kennel
Law's offers a convenient shuttle service to and from the facility. When scheduling your reservation, request your pet to be picked up and/or dropped off at your home address.  Owners MUST be present at the time of pickup or delivery.
Pet Pickup: Monday – Friday (8:00 a.m. – 11 a.m. / 2:30 p.m. – 5:30 p.m.)
Pet Drop Off: Monday – Friday (8:30a.m. – 11:30 a.m. / 3:30 p.m. – 6:30 p.m.)